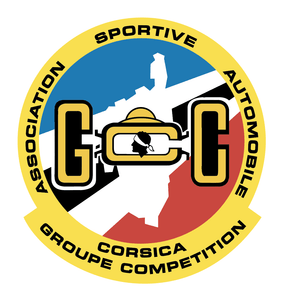 World's Coolest and Most Unique Porsche Decals
The Corsica Sticker Back Story

Porsche 911R chassis number 911899 005 was one of the early R's that had competition success. Most publicized for 005 was the victory at the 1969 Tour de France with Gérard Larrousse driving. But Larrousse also won the Tour de Corse with 005. It eventually ended up with Jo Siffert and it was part of the group of competition cars he supplied to Steve McQueen for use in the 1971 movie Le Mans.
Sometime prior to the Tour de Corse a decal was applied to the driver's side rear quarter window. The decal came from an event on the Island of Corsica — Association Sportive Automobile, Corsica Groupe Competition.
The car was purchased in the mid '70s by a Canadian collector who replaced the window and sold it to another collector. The original quarter window was acquired in the late 1990s with the Corsica decal on it. The provenance of the window and the car with the decal is confirmed through photos published in John Starkey's book, "From R to GT3R" which shows 911R chassis number 911899 005 with the ASA decal on it, in the exact area it was applied to the window.
 From the Early 911S Forum, posts by Cris Huergas and Ernie Wilberg
Creator Mark Morrissey
Created by Mark Morrissey, well known automotive author and illustrator (John Audette provided technical research for an article on lighting for air cooled Porsches that Mark wrote for the prestigious "000 Magazine"), these decals are one of a kind. Many represent important historic events in Porsche's history. They are reasonably priced and sought after by Porsche fanatics worldwide. Audette Collection is the exclusive distributor.