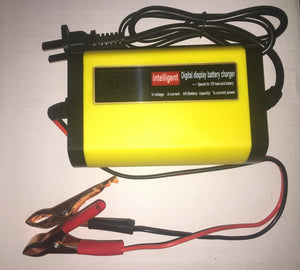 This intelligent battery tender adjusts current and voltage and automatically stops input current when the battery is fully charged. The LCD digital screen displays voltage, current, temperature and battery capacity in real time.

Specifications:
Rated Voltage: AC 100-240V 50Hz

Output Voltage: DC 13.8V(No-load voltage 13.8V, maximum voltage 14.8V

Rated Power: 30W

Output Current: DC2A
This isn't a static charger that sits there and trickles, it takes action improving battery performance, longevity, and overall health.