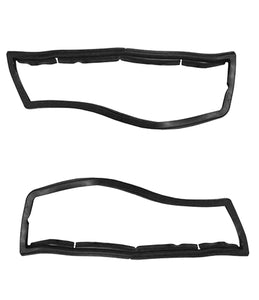 These are provided to us by the same Italian company that makes our best in the world lenses - and they are, by far, the best gaskets we have ever had the pleasure to work with for our restorations. Very soft, supple and larger than ordinary gaskets, they fit perfectly (just like the EuroLens lenses) and they install easily with a few drops of Locktite 401 glue that is included. We're confident that you will appreciate the premium quality.  A great example of an Audette Collection Best-in-Class® part. Available in pairs only.
Note: Loctite 401 Super Glue included.
Note to my many professional Porsche friends: not only do these produce the best finished product, they save time with the easy installation.