4D: Daily Deep Discount Deals
What's Up? Latest Happenings at Audette Collection
Free with $50.00 Purchase
Using LED bulbs to illuminate your instruments is a huge upgrade while the time and effort are small and the LED bulbs are free when you make a purchase of $50.00 or more. Our regular price is a low $18.95 and we have seem them listed by other vendors at much higher prices.
Product Page Here - Available in Cool White, Red, Green, Blue and Amber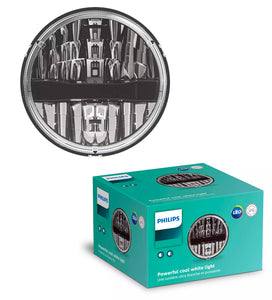 AC Platinum Plus LED Headlights - A Quest for Perfection
We set a challenge for ourselves to build the absolute Best-in-Class LED headlights for air cooled Porsches. And in the process reduce the price of our highest end premium LED headlights. Click on the link below to see how we did - and check out our methodology.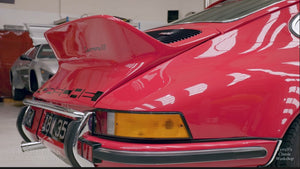 OEM (?) Nudge Bar
One of the coolest accessories for SWB (and LWB) cars, this unusual part was offered in the Porsche Accessories for a few year. I mounted one on factory Rally (Stubby) and it was my favorite accessory..
This one is in perfect condition and,judging by the deep chrome, appears to be OEM/NOS. Be the first kid on your block to own one of these.
WELCOME TO AUDETTE COLLECTION, air cooled-porsche® lighting specialists: Restorations & Best-in-class® products since 2003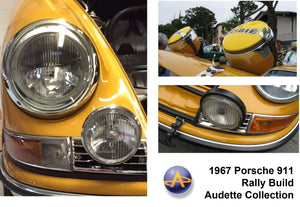 Audette Collection Mission
I'm John Audette, sole proprietor of Audette Collection (AC). I founded a few companies during Internet 1.0 and also founded AC 20 years ago when my collection of air-cooled Porsches was at its peak. Over time, things morphed into a business that has organically evolved into a highly specialized and unique niche: Lighting Systems Tuners© of air-cooled Porsche's.® We began - and continue - with the restoration of original parts, added a world-class lighting consultant, added an online store, and here we are.
As a fellow Porsche enthusiast, our only job is to help you get the optimum performance and appearance from your air-cooled Porsche's lighting system, using the latest science: technology, parts, and knowledge.
AC #1 Core Competency - Restoration of Original Parts
We have always prized and highly valued original parts and we love returning original parts to a high level through refurbishment or restoration. It's very satisfying work saving real Porsche vintage parts from the garbage bin.
There are good reproductions available and we find and sell a lot of them given our emphasis on Best-in-Class products. But they're not 50+ years old like our cars. You would probably be right calling us purists (or maybe purists with a practical streak if that's not an oxymoron.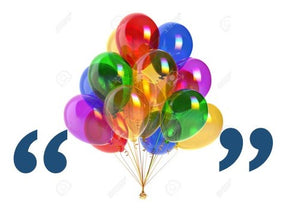 Nice Comments...
"Audette Collection is the best in the world for anything relating to Porsche Lighting" ~ Gerald Kroon, CEO, Kroon Wiring Harnesses, The Netherlands
"Anybody that has done business with John knows that these lights are the best.. My OEM lights in my 911 were at best terrible. Finally ordered a set of AC LED Headlights from John. Incredible difference. They are engineering works of art. ~ Speedo, Washington State
"Keep doing what you do. You are a priceless asset to the air-cooled Porsche community and I thank you for it." ~ Tom, Pennsylvan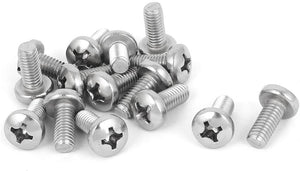 AC is D-I-Y Heaven - The Ace Hardware for Porsche Lighting
Some of the best time we spend with our cars is working on them and air-cooled Porsche owners are known for their willingness to jump in and turn a wrench. There are seemingly endless projects that you can do yourself.
A major goal we have at AC is to provide a large inventory of parts for DIY'ers that can sometimes be hard to find (or identify). This is especially true of smaller bits (fasteners for example) that many larger vendors prefer not to mess with.
We offer parts individually and we also assemble them into complete kits that provide everything you might need for a D-I-Y project.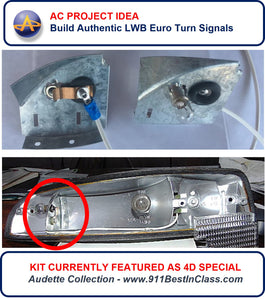 AC PROJECT IDEA
CONVERT LWB U.S. TURN SIGNALS TO CORRECT EURO
Many prefer the look of the Euro (RoW) turn signal lenses over the U.S. ones. And many of us have switched.
There's one thing that's way off though - there is no bulb behind the outside clear portion of the lens as there is in an authentic Euro turn signal. It doesn't take the eye of a concours judge for that to look wrong.
Porsche used a special bulb holder to accommodate that bulb. We have acquired a batch of them and custom build them to enable you to mount those bulbs. Now your Euro lenses look right - because they are right! CLICK HERE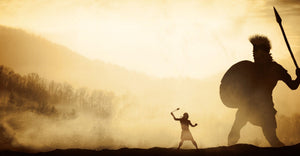 Message from John Audette, AC Proprietor
Personal Scale Enterprise
It's an interesting exercise to build a small enterprise amidst the giant institutional companies of today. As you have probably noticed, Audette Collection is highly personal, an extension of myself. That's why you may have an email replied to at 1:00 am. Or why a broken lens is replaced free immediately. Or why our pace is often slower than some. Big is great, scale is great, but eventually it comes down to human beings. Your continuing support and trust of this little human based enterprise is much appreciated.
BEST-IN-CLASS® ITALIAN MADE LENSES
#1 supplier of LED HEADLIGHTS for air cooled porsches since 2016
AUDETTE COLLECTION INNOVATIONS, EXCLUSIVES & Special Finds
Inexpensive Upgrades & Accessories
AIR COOLED PORSCHE LIGHTING RESTORATION services - since 2005
Driving Lights and Fog Lights
Turn signal & taillight assemblies
Headlights: BOSCH & HELLA LOGO Lenses, Bulbs & Bits