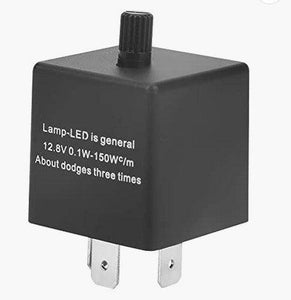 Enables LED Signal Bulbs on a Porsche as Needed
LED bulbs draw very little current, in some cases not enough to trigger a flasher. We haven't seen this very often with Porsches but this electronic flasher is the solution as electronic flashers have no minimum load. It eliminates the need for load resistors and turn signals will flash at the normal rate with or without LED bulbs.

Available in 3-pin only. Check Here for 4-pin.