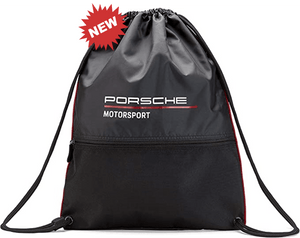 Quick Summary: This kit is designed to fit perfectly into your smugglers box where it can be stored out of the way. Yet it contains everything you need in one kit to take care of many common roadside problems. It's designed for the self-reliant Porsche 911/912/930 owner who would rather get rolling on their own without waiting on - and depending on - AAA.

Stay Safe and Get Rolling Quickly
We have spent many hours researching this kit. First of all, what to include. And secondly, selecting the individual components that meet our Best-in-Class® standards (as we do with every new product). The kit is small enough to stow easily in your smugglers box but complete enough to keep you get you rolling quickly. It's inexpensive peace of mind knowing you can handle most contingencies. Note: Most components are not sold separately.

Brief List of Components
If you don't want or need all of the components in the full AC14 Smugglers Box Kit you can go here to select the components you want (components not sold separately). If you choose five or more you will receive a 10% discount.
  This kit is useful in all of your vehicles: cars, boats, RV's and airplanes.
Note: We may substitute components of comparable quality and function from time to time without notice if availability issues arise. AC and the AC14 Smugglers Road Kit® are not associated with Porsche® AG

Bag produced by Porsche® Design and used for kit.